Southern Surgical Arts Leverages iCare Financial, Enabling More Patients to Finance Cosmetic Surgery Procedures

iCare Financial Newsletter - September 2015

Chattanooga, Tennessee based cosmetic and facial plastic surgery firm Southern Surgical Arts now offers iCare Financial. Through this innovative patient Financing solution they are generating more than $200,000 in gross sales.
There are two doctors who practice at Southern Surgical Arts, Dr. Carey Nease and Dr. Chad Deal. Both of these board-certified Cosmetic Surgeons specialize in cosmetic procedures. In just the past 11 years, they have performed more than 10,500 different cosmetic and facial plastic surgery procedures.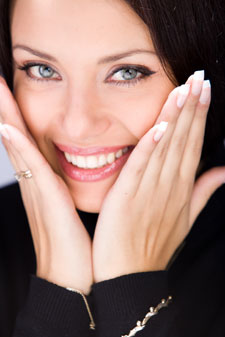 Suggested by a Motivated Patient
Chief Business Officer Tracie Lance first heard about iCare Financial when a patient brought it to her attention. This particular individual wasn't approved for plastic surgery Financing and decided to do some research on her own with hopes of finding a way to get her cosmetic surgery procedure financed. The patient found iCare Financial and was very pleased with what she saw. She told the patient that this form of payment would be acceptable.
Up until the time that Southern Surgical Arts began accepting iCare Financial, they accepted the typical forms of payment including loans like Synchrony Financial's CareCredit. To date, iCare's No Credit Check Financing program has been working quite well for the practice.
Tracie commented, "The idea of using iCare Financial is a positive for our patients as they feel the fee is very modest and reasonable. Ultimately, it can make surgery possible. For example, if it is a $15,000 procedure, they can finally make their dream of getting plastic surgery come true."
Tracie explained that the idea of using iCare Financial has been very exciting to customers. Some patients simply cannot get approved for other options, such as loans and Care Credit. In some cases, an event like a divorce has hurt a patient's credit. Oftentimes, people want to rebuild their credit, but they don't want to pay the high interest rates that can accompany such funding options. And since iCare's program is no credit check, they are able to get the funding they need for their treatment.
Southern Surgical Arts has found that they can leverage iCare's patient Financing as a tool to secure procedures for patients that they otherwise wouldn't be able to retain due to budget issues.
Tracie also suggests that iCare Financial is a savvy business idea for practices that experience slow seasons. During those slowdowns, the practice will continue to receive iCare Financial payments from past procedures. This builds up into a substantial monthly residual for the practice.
More Flexibility for Patients to Get the Procedures They Need
Often clients do get approved for Financing and have great credit. The issue is that even if they are approved, the amount offered sometimes isn't enough to pay for even half of their procedures. They end up approved for an option like Care Credit, but still are nowhere near having all the Financing they require.
Tracie mentioned that in other cases she has seen, patients end up feeling that iCare's payment system is much more manageable and a better financial decision with easy monthly payments. So for example, if Care Credit is offering a payment plan that simply isn't affordable, customers can turn to iCare Financial and get a payment structure that works better for their needs.
Positive Word of Mouth
Southern Surgical Arts has found that many patients have come back to their practice because they have heard that a new patient Financing program is available. In some cases, these patients are those that were turned down by Care Credit or for other loans in the past. After they found out that iCare Financial was available, they were able to come back to Southern Surgical Arts and successfully have their work done.
When it comes to increased confidence levels, getting the funding necessary for procedures can make a dramatic difference in a person's life. Tracie added, "To no longer feel ashamed can be life-changing."
Don't ever turn another patient away.
Give yourself and your staff the confidence to offer comprehensive and cosmetic treatments while knowing you have a finance program to get the job done.
Get your practice set up today.
Don't Delay Call 1-800-862-7908. Or click here to email us.