iCare News
North Mesquite Dental Pleases Patients with Their "In-House Financing"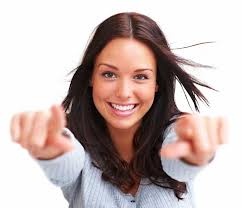 iCare Financial Dental Newsletter - October 2016

North Mesquite Dental is a practice located in Mesquite, Texas, an Eastern suburb of Dallas. The practice, which opened in 2003, focuses intently on the oral health of patients and offers a full array of services including comprehensive exams, periodontal treatments, restorative dentistry, root canals, implants, whitening and oral surgery. No matter whether patients are looking for routine cleanings or smile makeovers, Dr. Tina L. Foss can help.

A Few Special Touches for Patients

The office adds a touch of fun in the rooms with decor of animals from across the globe. Dr. Foss is a dedicated animal lover and enjoys the chance to share her photography of animals with her patients.

North Mesquite Dental is also unique when it comes to accommodating patients with treatment options. They accept a variety of payment types, including credit cards and Care Credit. Three years ago, they added iCare Financial to the payment options they offer patients. The results from this decision have been excellent. To date, they have submitted 221 plans to iCare Financial resulting in over $130,000 in new revenue.

Carrie Alaoui is the Office Manager at North Mesquite Dental, as well as a Registered Dental Assistant. In regards to their experience so far using iCare Financial Carrie explained, "It's a great way to assist patients that can't normally do treatment all at once, and don't have the credit available or can't put it on the credit card. Using iCare Financial definitely makes patients commit to treatment faster."

iCare Financial is Easy to Use

Carrie went on to commend iCare on the user-friendly way that the plans work. She pointed out, "The plans are pretty straightforward and easy to fill out."

Dr. Foss agrees with Carrie that iCare's Financing system is easy to use. She also said that she would recommend it to other dentists as a great way to handle patient payments.
Navigating Patients Through the Process

When it comes time to coordinate a patient's payments for their treatment plan, Carrie explains that there are a few options. She said, "We tell patients about Care Credit and say that there is also in-house Financing that doesn't need to go through an approval process. Some patients don't even try to apply for Care Credit and they go straight to using iCare."

Carrie explained that she tends to get quite positive responses from patients when they hear about iCare, and they are happy to sign up so they can start their treatment.
Navigating Patients Through the Process
So far, North Mesquite Dental has found that there has been positive word of mouth about iCare Financial. In fact, they have gotten new patients to come through the door due to recommendations from preexisting patients.

Further, patients tend to not only use iCare Financial just one time. They often decide to tack additional treatment plans onto their initial balance. Carrie said, "Patients use it again and again. Some start and then add onto the existing payment plan."
Dr. Foss pointed out that using iCare has enabled her to improve the oral health of her patients. She said, "It seems as patients are not confined by their finances, so more people are able to care for their health."
Don't ever turn another patient away.
Give yourself and your staff the confidence to offer comprehensive and cosmetic treatments while knowing you have a finance program to get the job done.
Get your practice set up today.
Don't Delay Call 1-800-862-7908. Or click here to email us.