Schaumburg Dental Studio Uses iCare Financial with Success
iCare Financial Dental Newsletter – July 2017

Located in Schaumburg, Illinois just outside of Chicago, Schaumburg Dental Studio has been using iCare Financial as a payment option for a about a year. Dr. Jignesh Patel, DDS opened up Schaumburg Dental Studio about seven years after completing his dental degree. He thrives, in particular, on the social and charitable world of dentistry. The practice offers a wide range of services including cosmetic dentistry, orthodontics, periodontics and restorations. Schaumburg Dental Studio even offers pediatric dentistry.
Finance Coordinator Dolly Rodriguez assists patients to navigate payment plans and Financing. She deals every day with helping patients figure out how to pay for larger treatments when they do not have the resources to pay for it out of pocket.
Schaumburg Dental Studio sought out iCare Financial, as they were looking for a solution for their patients who either didn't have good credit or who simply could not get approved through Lending Club or Care Credit. They found that iCare satisfied all of those criteria.
When it comes time to discuss payment plans, Dolly presents all of the options at the same time. The current Financing options they suggest to patients include personal credit cards, Care Credit, the Lending Club and iCare Financial. All of the options can also be seen on their website at http://www.schaumburgdentalstudio.com/finance-options/.
Dolly explains, "Some patients don't have the credit line, especially for very big cases, and yet they need work to get done. iCare Financial has been very helpful for those patients." In particular, those opting for iCare Financial have been looking to fund larger treatments like cosmetic dentistry and veneers.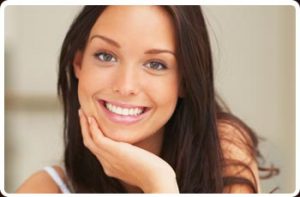 She states that the profit center of the practice has definitely improved, thanks to iCareFinancial. Patients who would simply go away without proper treatments are now able to successfully proceed and pay for their dental care.
Dolly adds, "I think iCare Financial is a good way to offer patients a way to qualify when they don't want a credit check. We wanted to make sure patients have all their treatment options available. We wanted to give them more payment choices so they could go ahead and get the work done."
Schaumburg Dental Studio wants to continue on this path to make sure patients have everything they need in terms of dental health and wellness.
Don't ever turn another patient away.
Give yourself and your staff the confidence to offer comprehensive and cosmetic treatments while knowing you have a finance program to get the job done.
Get your practice set up today.
Don't Delay Call 1-800-862-7908. Or click here to email us.