Ocean County Veterinary Hospital
To Whom it May Concern,
We are a full-service veterinary hospital that consistently earns the highest accreditation rating that the American Animal Hospital Association awards for high standards of medicine, surgery and dentistry.
We have been offering iCare Financial's no credit check financial programs to our clients for the past year and have been able to run 315 of our veterinary clients through iCare totaling over $223,000 in new revenue for our clinic.
Besides the profitability of iCare's program, we are so happy to be able to say YES to our clients with poor credit history and for those that simply cannot afford the upfront costs of treatment. Most are well deserving and in need of great care for their animals. This program is very beneficial for everyone and we would gladly recommend iCare!
Scott Tilley,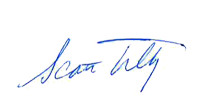 Controller
Ocean County Veterinary Hospital