Meineke Sees Profits Soar with iCare Financial's Auto Repair Financing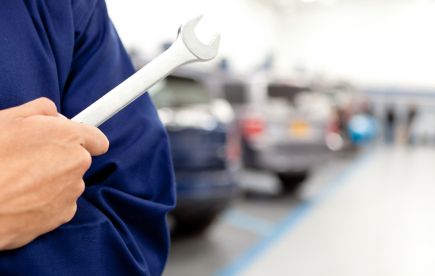 iCare Financial Newsletter - January 2016

Now that Meineke Bristol has added iCare Financial as a payment option, they have a 12%-15% increase in sales each month and are grossing $192,000 in automotive repair Financing.
Chris Rafile has been the manager at Meineke in Bristol, Connecticut for 2 ½ years. Shortly after he took over as manager, he began investigating options to assist customers with auto repair Financing. Chris realized that if he could expand the limited Financing options that his store offered, he could help more people afford the repairs that they needed.
While Meineke offers the Synchrony Financial/CarCareOne credit card that customers can use for Financing, it is really only for people with established or very good credit. Therefore, many people were getting turned down. Chris knew there had to be a better way.
Chris found iCare Financial while he was doing research online for car repair Financing and called the organization to find out more. He liked the fact that iCare offers guaranteed payments and that using the service adds no cost per repair order. He was curious if adding iCare Financial as a payment option would actually allow him to get anyone approved, regardless of credit status with no credit check. It turns out he was very pleased!
Improving the Lives of Customers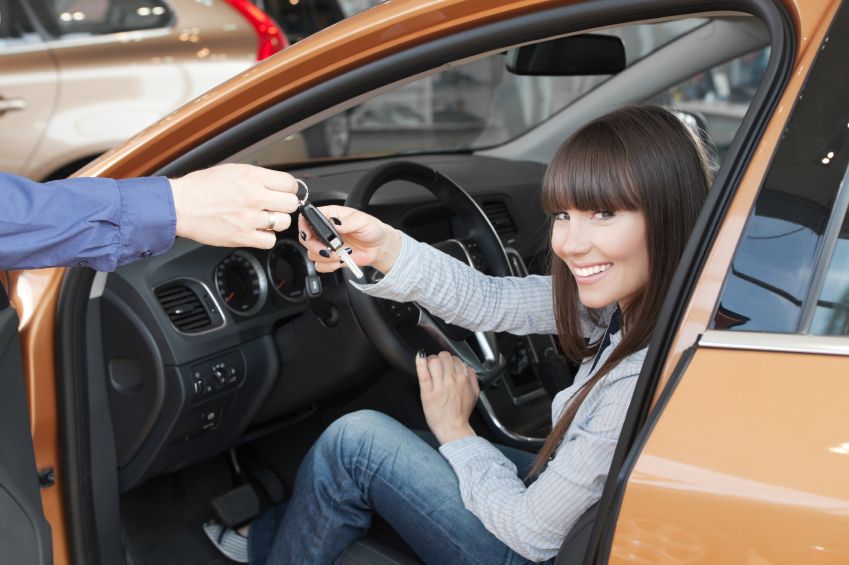 Many customers in need of auto repair can't afford a new vehicle. But they are in a Catch-22 situation, as they desperately need their car so they can get to their job and continue putting food on the table.
By offering iCare Financial as a payment option to customers, Chris has been able to get far more customers the repairs they need.
The customers that have used the program love the fact that they can come into Meineke Bristol, put a deposit down and get the work done. People have said that if it weren't for iCare Financial, they simply wouldn't have had a car to drive.
Chris points out, "If they say they only have $300 instead of $1000, I say ok we'll have your car done in two days. They look at me in shock. Almost everyone can afford a monthly payment."
In one situation, a single mother with two children came into get her car repaired. She had a 1990 Honda Civic that needed about $1500 worth of repairs. Since the timing belt had gone out, she simply wasn't able to drive without getting these repairs done. But without a car, she wasn't going to be able to make it to nursing school or to her job she needed to support her family.
Chris called this customer to talk to her about her car, and found out that she could come up with a down payment of $500. When Chris told her that he would have her car ready in 2 days, she began crying tears of relief.
He explained, "It saved her life. She could get to her job and keep going to school. She has stopped fearing car repairs and she now brings all her friends in to Meineke Bristol."
Structuring Payments for Success
Chris points out that the key to using iCare Financial is to structure it for success. He suggests that the customers agree to a monthly payment that they can handle without stressing. Some of his customers are even on 2-year payment plans.
Meineke Bristol Sees a Difference in Sales
Ever since Meineke Bristol has added iCare Financial as a payment option, they have about a 12%-15% increase in sales each month. Currently, iCare Financial has been in place for 18 months and they have made about $192,000 in gross sales, thanks to using this service.
Since the auto repair Financing that his store offers is so unique, clients have been spreading the word quickly. People constantly come into the store and mention to Chris that they have referred their friends. There has been lots of positive word of mouth.
In addition to customer referrals, Chris says that social media is a great way to get the word out about iCare Financial. He promotes his store's flexible Financing options on Meineke Bristol's active Facebook page.
Chris adds, "iCare Financial reminds me of the old days where you make an agreement with your mechanic and shake hands. It all goes back to trusting the mechanic and trusting the customer."
Don't ever turn another customer away.
Give yourself and your staff the confidence to offer comprehensive service while knowing you have a finance program to get the job done.
Get your business set up today.
Don't Delay Call 1-800-862-7908. Or click here to email us.