A Payment Solution Tackling the Epidemic of Financial Euthanasia
iCare Financial Veterinary Newsletter – June 2018
Many pet owners lack the funds to treat their sick or injured pets. Financial euthanasia involves the rather unfortunate practice of having to put down a beloved pet due to the inability to pay for proper treatment and medication when it is needed. In these situations, pet owners are left with no other option than the one that most can afford: euthanasia
Of course, veterinarians far and wide would love another option- one that can save lives. Thanks to iCare Financial, vets can now offer another possibility to their clients, getting them instantly approved regardless of their financial situation. Their program is an ideal solution for pet owners that cannot afford their veterinarian bills. While offices typically offer other payment methods, such as Care Credit, patients can only qualify if they have excellent credit scores and payment histories.
We interviewed three veterinarians from three different parts of the country, and each said that they have found that ever since they began offering the iCare Financial patient Financing solution, they have been able to "lay down" fewer pets. This alternative literally saves lives.
An Emergency Clinic Can Now Save Lives
Darsi Wishnack and her husband run an emergency clinic, Animal Emergency Clinic of San Diego. In the past, they found themselves frequently offering personal loans so that people could save their pets in urgent situations. Unfortunately, they quickly discovered that too high of a percentage of people were failing to pay them back or were simply refusing to respond to their calls regarding late payments. As a result, they realized it was becoming less and less feasible to offer this option to clients.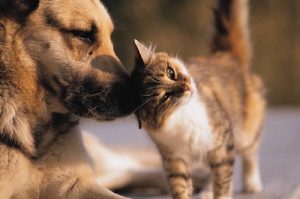 Darsi's view was that once a pet owner walked out the door with a healed animal, it's often an "out of sight, out of mind" situation. This fact is amplified by the fact that Animal Emergency Clinic of San Diego is an overnight emergency care clinic. Since the emergency practice is never an animal's primary care provider, it is easier for individuals to forget about paying for services rendered.
Animal Emergency Clinic of San Diego has been using iCare Financial. They quickly found that this patient Financing solution is allowing people to treat their pets in a wider variety of medical situations than ever before. Individuals that could not afford to spend $1000 or more on a given procedure now have access to a larger line of credit and options to help their pets. In the end, this practice has led to many animals being spared euthanasia. Plus, their clinic has been able to stop offering "personal" loans.
Darsi noted, "Now we are able to give people's animals a chance. People are pleasantly surprised that there is another option open for them, as many people are really taken aback by the costs of treatment. People are very appreciative, in fact, people often cry with appreciation. That's worth it more than anything."
APC Veterinary Offers Options to Appreciative Clients
Another view on the iCare Financial experience comes from Scott Carlin of APC Veterinary. Carlin has noted that every few days there is a pet owner who enters his office in need of iCare to cover bills for treatments.
In one recent example, a dog with bladder stones had grown to a life threatening point where only hours remained. This is a typical problem for older dogs that have developed kidney stones and simply stop urinating; however, this surgery can cost $1,000 or more.
But what if the pet owner doesn't have the money readily available to spare, and doesn't have good credit either? In this case, the pet owner was able to quickly select iCare Financial's no credit check program as an option to treat his dog's life-threatening bladder stones. In regards to the practice of offering iCare, Scott adds, "Clients couldn't be more appreciative!"
In the past, APC Veterinary also often found that they were lending money to the pet owners that could not afford expensive medical procedures. Mr. Carlin added, "When the client presents this problem, iCare is the best way for me to arrange that loan and manage the risk. We've saved a lot of pets in this way."
Companion Animal Care Goes the Distance
 Dr. James Bixler of Companion Animal Care also noted that situations where iCare comes into play happen every single day. "We're not really euthanasia happy. We go the distance with people."
Dr. Bixler points out that one of the reasons that the program works so well is that almost everyone in society is accustomed to the practice of making monthly payments. As a result, they tend to respond very well to the patient Financing plans available through iCare Financial.
He explains, "Very few people can just pay you when they aren't expecting the expense. Not everyone can afford $500 or a $1000 on the spot. They often ask, 'Can I just make payments?' If the answer is 'no,' then the doctor ends up looking like the bad guy."
Dr. Bixler notes that when it comes to people, health care is essentially built around a payment system, but animal care has traditionally not followed this model. However, that is exactly where a program like iCare comes in. To ensure that animals are given the same opportunity for proper care.
It also allows his practice to effectively treat animals without cutting corners due to cost. For example, in one recent scenario, an 8-year-old dog needed to be put under anesthesia for a teeth cleaning. However, upon review, Dr. Bixler noticed that this animal had a heart murmur. Ideally to safely clean this animal's teeth, there would be a variety of added expenses, such as an ACE inhibitor and cardiology report. Through offering iCare's Financing program as a payment option to pet owners, Dr. Bixler was able to treat this dog in the safest and most responsible manner. In situations like the one described above, the animals "Mom or Dad" is typically not only grateful, but truly thrilled that there was an option that will enable their pets to receive the optimal care.
Dr. Bixler believes that iCare has had a significant impact on his practice stating, "Before iCare, you often had to wait for people to sell something and that meant waiting to do surgery, or you considered doing payments without collateralizing it. The end result was that we used to put down more sick pets than we do now."
The love that people have for their animal companions and friends transcends dollar amounts. The bottom line is that through iCare Financial, vets around the country now have a bold new way to service their clients and save countless animals in the process.
Veterinarians are reporting that clients that use iCare are often brought to tears by the fact that they have a way to save their animals. Vets benefit, as they are able to offer pet owners a way to save their beloved animal friends. Plus, at the same time, they benefit financially through additional revenue as well as being able to get guaranteed payment for services rendered. In short, iCare Financial is a win-win for everyone involved.
Don't ever turn another patient away.
Give yourself and your staff the confidence to offer comprehensive treatments while knowing you have a finance program to get the job done.
Get your practice set up today.
Don't Delay Call 1-800-862-7908. Or click here to email us.