Award-Winning Texas Dental Practice Offers New, Creative Dental Financing for Local Families
Dr. Melissa Santilli announces a long-standing partnership with iCare Financial, the first-of-its-kind to lower the cost of dental care for all Crossroad, TX area patients.
Atlanta, GA – November 5, 2019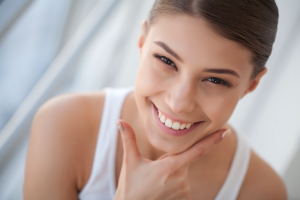 Honey Dental's unique mission to perfect the smile of everyone in their community truly sets them apart from traditional dental practices. Led by compassionate dentist, Dr. Melissa Santilli, she brings her sharp eye and passion for learning to provide an excellent dental experience to all of her patients. With a lifelong goal to protect her patients' teeth for a lifetime, Dr. Santilli wanted to find a way to expand her reach and lower the financial burden of dental care inevitably placed on families. Out of this need to increase accessibility to the Crossroads, Texas community is how the partnership between Honey Dental and iCare Financial was born.
iCare Financial's affordable monthly payment plans were officially rolled out in October 2016. Since the initial implementation, Honey Dental has been able to offer more comprehensive dental care to their patients, regardless of their immediate ability to pay.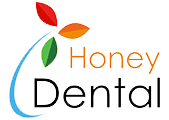 "This has been a great alternative for us, instead of having to run credit checks on our patients. With iCare we can get them all approved quickly and they feel more comfortable being able to spread out the costs into smaller affordable payments," explains Jeremy, Honey Dental's Officer Manager.
Not only does iCare enable dentists, like Dr. Santilli to continue their mission of providing superior dental care that their patients can now afford, but iCare also offers a host of built-in safeguards to ensure dentists receive full payment for their services. To mitigate the risk of default, iCare covers 100% of the treatment cost, even if a patient defaults on their payment arrangement. In addition, all payment processing and collection is handled by iCare's administrative staff, reducing the overhead costs for dental practices. All payments are then transferred to the dental practice within 2 business days.
"Thanks to iCare, we have been able to generate $80,000 to $100,000+ in additional revenue since October 2016. Our patients feel more confident in their ability to pay and we, as a dental practice, feel protected and know that we will receive the total balance due – no matter what," adds Jeremy.
With an affordable payment option in place, Honey Dental patients do not have to sacrifice their dental care. Instead, they can now rest assured that they can receive the highest quality (and most affordable) services they need to restore or maintain their dental health.