Award-Winning Texas Dentist Implements New, Innovative Billing Program
Dr. Behrooz Khademazad announces a partnership with iCare Financial to offer more creative dental financing to Grand Prairie, TX area residents.
Atlanta, GA – August 1, 2019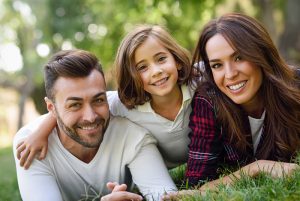 Published and highly-recognized dentist, Dr. Behrooz Khademazad leads the way with Grand Prairie Family Dental in providing superior and affordable dental care for his patients. With over three decades of experience and known for their compassion, the leading dental practice offers a wide range of services including Implants, Braces, cosmetic, and preventive routine services. Their July 2012 rollout of iCare Financial has been a business game changer, enabling them to lower the financial burden of dental care and give families more payment plan options.
"We have had iCare for almost 7 years now and we love the ability it gives us to treat our patients without them having to worry about how they can afford the treatments. iCare is helping us fulfill our mission of providing customized care to each of our patients and to improve their lives and well-being through quality oral care," explains Dr. Khademazad.
Unlike other medical billing programs that often require an extensive credit check, iCare enables patients to easily set up small, more affordable monthly payments. To help reduce the administrative burden of payment collection for dental practices, iCare also manages all payment processing directly with the patient and transfers payments to the dental practice within 2 business days. In addition, the financial burden of delinquent accounts is mitigated through iCare's innovative program, whereby dental practices are guaranteed full payment for treatments rendered, regardless even if a patient is unable to fulfill their payment arrangement.
With a short implementation period, Grand Prairie Family Dental was able to get iCare up and running quickly and were pleased to begin offering the new payment options within a few weeks. As dental practices nationwide partner with iCare's industry-leading dental billing program, gaining access to high-quality dental care will become more affordable.