Hanahan, South Carolina Veterinarian Implements New Financing Options to Provide Greater Access to Animal Care
Best Friends Animal Clinic is leading the way in the region with an innovative and low-cost financing option for pet owners.
Atlanta, GA – November  5, 2019
As the cost of animal medical care continues to rise each year, pet owners are often left with the difficult decision to pursue care or to opt-out of what could be life-saving procedures for their pets. To help reduce the financial burden placed on their families, Best Friends Animal Clinic partnered with iCare Financial to offer a first-of-its-kind monthly payment financing option.

This new collaboration should come of no surprise as Best Friends Animal Clinic is always leading the way in servicing the Hanahan, South Carolina pet-owning community with cutting-edge and affordable medical care. Run by experienced veterinarian, Melanie Mokos, Best Friends Animal Clinic is a full-service clinic that prides itself on providing superior care for all the lovable furry friends who come through their doors. The loving and welcoming nature of the practice comes from Dr. Mokos' passion for helping homeless and rescue animals, dating back to her days volunteering in local shelters in her hometown of Chicago, Illinois. With a degree from the University of Illinois' College of Veterinary Medicine, Dr. Mokos has led Best Friends Animal Clinic to be one of the top veterinarian offices in the region.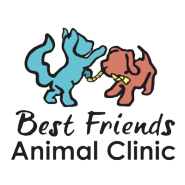 Since the initial iCare adoption in July 2017, Best Friends Animal Clinic has been able to generate more in revenue, while also enabling families to get the high-quality care their pets need and deserve.
"iCare has enabled us to ensure that we are able to provide the best care for cases where money is sometimes the deciding factor. It really seems to be a weight lifted off of their shoulders to know that they can get their pet(s) the best care possible," explains Danarae Barba, Best Friends Animal Clinic's Head Technician.
Through iCare, pet owners can divide animal care costs into small monthly payments without having to undergo a stringent and often prohibitive credit check. In addition, iCare offers comprehensive financing services for veterinarians whereby iCare handles all payment collection and processing, transferring all monies to the practice within 2 business days. To also lower the risk to the veterinarian practice, iCare provides a money-back guarantee and will pay the amount owed if a pet owner defaults on their original monthly payment arrangement.