Locally Known "Tooth Doctor" Announces New Dental Financing Program for Central Texas Residents
Dr. Reddy partners with iCare Financial to offer more affordable dentistry services to San Antonio area patients.
May 13 , 2019
Dr. Hari Reddy, a board-certified dentist known to San Antonio residents as "The Tooth Doctor" introduces an innovative dental billing plan, iCare Financial, to make dental care more affordable for North Central Texas patients. Specializing in family dental care, cosmetic dental procedures, and dental emergencies, the new iCare partnership has enabled Dr. Reddy to expand his reach and get families, of all income levels, access to the high-quality dental care they deserve. 
"We wanted to expand our ability to meet patients where they were financially,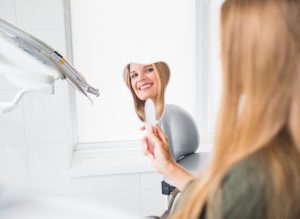 while also giving them the ability to follow through on the dental care they need. And, by implementing iCare we are able to do just that. This has been a major benefit for our cosmetic dental patients as well as those who are suffering from sleep apnea," explains The Tooth Doctor's' Office Manager.
In contrast to other more extensive and exclusive dental financing programs, iCare does not require a credit check and opens up eligibility to a larger number of patients to be able to qualify for low monthly payments for their dental services. For the practice, this increases the number of patients that will receive care, when cost is not prohibiting their decision, and it also reduces the risk to the practice, as iCare will pay the practice even in the event that a patient defaults on their financing agreement.
Since the iCare Financial rollout over 4 years ago, The Tooth Doctor has been able to increase booked appointments and revenue more than if they had not offered the convenient and flexible payment option. 
iCare's industry-leading and life-changing program is enabling dental practices to grow their patient reach and allowing dental patients access to the dental services they can need but may not be able to afford.