Manassas, Virginia Veterinarian Notices Increase In Animal Care After Rolling Out Innovative Financing Service
Anicira Veterinary Center broadens access to high-quality animal care through a partnership with iCare Financial.
Atlanta, GA – May 13, 2019
When it comes to paying for a pet's medical needs, many pet owners often put off routine care. However, the knowledgeable veterinarians at Anicira Veterinary Center have implemented an affordable payment system through iCare Financial to lower the financial burden placed on pet owners. Since the initial iCare adoption in July 2015, Anicira Veterinary Center has been able to successfully broaden access to high-quality pet care for Manassas area families.
"iCare was easy to implement and it was easy to train our staff on how to explain the new program to our families. Since we have had iCare, we have about 25% of our families that are able to take advantage of the low-cost monthly payment plan options iCare provides," explains Anicira Veterinary Center's Office Manager, Ashleigh.
Their nonprofit mission to provide superior animal care is rooted in their name. Anicira, derived from the combined Latin words for animal and care precisely summarizes what they do, every day. With a goal to improve the well-being of cats and dogs by helping them stay healthy, offering iCare to all of their patients has made animal care more affordable for their pet owners.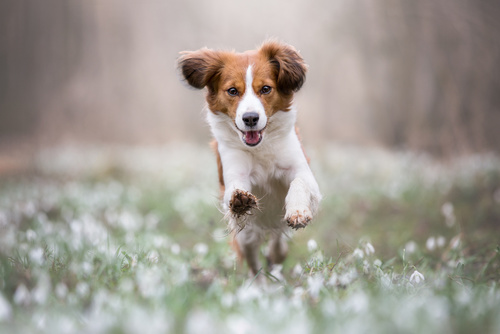 "It is so fulfilling to be able to see our mission through and continue to provide excellent and superlative quality care for our patients. We are very intentional in the types of programs we offer, the collaborations we develop, and our willingness to help animals in need. And, by using iCare we are able to achieve our primary goals as well as give our families easy ways to access animal care without undue financial burden," the Office Manager explains.
Through iCare patients can divide animal care costs into small monthly payments without having to undergo an intrusive credit check. In addition, iCare offers comprehensive financing services for veterinarians whereby iCare handles all payment collection and processing, transferring all monies to the practice within 2 business days. To also lower the risk to the veterinarian practice, iCare provides a money guarantee and will pay the amount owed if a patient defaults on their original payment arrangement.
Is offering high-quality pet care to all families a part of your core mission? If so, explore iCare's affordable payment options to how you may be able to implement this program in your practice.