North Carolina Dental Practice Expands Comprehensive Dental Care with Low-Cost Payment Plans
Dr. Taj Haynes partners with innovative dental financing company, iCare Financial to offer monthly payment options for all dental procedures.
Atlanta, GA – January 2, 2019
With dental costs on the rise, patients are actively seeking dentists that offer exceptional care, a wide range of services, and affordable dental financing. The experienced staff at Modern Family Dental consistently meets, if not, exceeds patient expectations. As a one-stop shop offering about 95% of dental cares services, including dental implants, bone augmentation surgeries, Invisalign, wisdom tooth extractions, endodontics, and general dentistry, patients chose Modern Family Dental for their level of expertise. And, with the October 2017 rollout of the leading low-cost dental financing program, iCare, Dr. Taj Haynes and his knowledgeable dental staff are also able to provide high-quality dental care for more families, regardless of their ability to pay.
"Once you start using a program like iCare, the word spreads. Now our potential clients are aware of the payment flexibility we offer. This increases the level of care we are able to provide and our patients are more satisfied with moving forward with dental procedures, knowing that we have payment options," explains Dr. Taj Haynes.
As with any new system implementation, some administrative setup was required, but well over a year since iCare's inception, Modern Family Dental has been able to consistently see an increase of up to $15,000 more in case acceptance per month. Not only does this positively impact their bottom line, but it widens their ability to provide affordable dental options to more patients in the greater Concord region.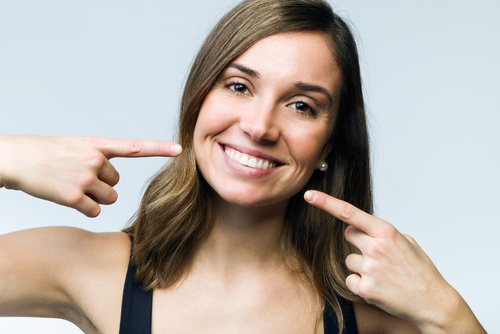 In contrast with other dental financing programs, iCare only requires an active checking account to establish monthly payment arrangements. When each monthly payment is paid by the patient, iCare handles all processing and submits the payment directly to the practice within 2 business days. To additionally ensure that the practice receives the full amount of services rendered, iCare also pays the remaining balances owed if a patient misses multiple monthly payments or completely defaults on the initial payment arrangements.
With two locations in Charlotte and one in Concord North Carolina, dental patients will now have access to the superior services Modern Family Dental provides, but now without incurring undue financial burden.
As dental practices nationwide partner with iCare's industry-leading program the landscape of dental care is poised to change for the better. If offering affordable dental care to all of your patients is integral to the mission of your business, then exploring iCare's easy-to-implement program is worth considering.