Statesboro Veterinary Practice Reduces Animal Euthanasia Rates By Offering Innovative Financing Program
Gateway & Best Friends Animal Hospitals make animal care more affordable, helping animals live longer lives through their low-cost, monthly payment plan options with iCare Financial.
Atlanta, GA – March 12, 2019
When it comes to loving all animals, the experienced and friendly veterinarians and staff at Gateway & Best Friends Animal Hospital are a cut above the rest. With a mission to help pets live longer, healthier lives and enjoy time with their owners by providing high-quality, compassionate medical care for pets and outstanding client education services, Gateway and Best Friends have become Statesboro Georgia's most trusted veterinarian practices.
However, with the rising costs of animal care, it became challenging to meet their mission while offering low-cost payment plans for all of their clients. As pet lovers themselves, the veterinarians and staff went searching for a financing option that would enable them to continue to provide the highest level of care to every animal that entered their offices and give their pet owners the reassurance knowing they could afford their care.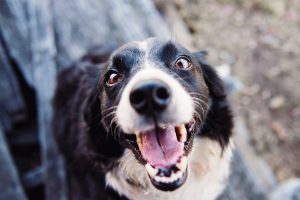 "We tried so hard to offer a host of payment arrangements that our accounts receivable had soared out of control. We had meeting after meeting trying to figure out if we could really uphold our mission as we noticed more and more clients were choosing to euthanize their pets or opt for lower cost medical management because they couldn't afford the care they needed," explains Mika, Gateway & Best Friends Animal Hospital's Hospital Manager.
Before partnering with iCare Financial, Gateway and Best Friends struggled to offer comprehensive in-house financing, finding it difficult to manage the payment process, collect fees from families, and oversee the accounts process. Since their iCare implementation, they have been able to provide a broader range of payment options for their families, while also increasing revenues, with nearly 70% of all new iCare applications being from families that would likely have opted out of the recommended care due to the cost.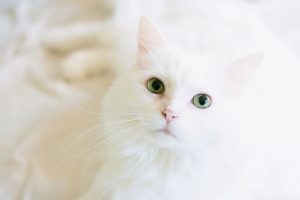 "We needed a much more forgiving and flexible payment plan for our families. And, iCare has completely changed the way we approach each medical case. In the past, if a client could not afford to pay their bill, in full, we did not have many options. This led to clients either declining much needed medical care for their pets or electing to euthanize their pet to avoid the cost completely," Mika adds.
As the only veterinary practice in the Statesboro, Georgia region offering the innovative iCare payment plan, Gateway and Best Friends have been able to grow their business and provide an affordable alternative to care that is saving animal lives. For example, in many cases when pets required expensive orthopedic and neurologic surgical procedures, that pet owners could not afford to pay in full, the only alternative would be to either euthanize the animal, perform an amputation of the affected limb, or allow the pet to become permanently paralyzed. iCare now enables the practice and families to get access to the high-quality care and treatment their pets need, without putting an undue financial burden on clients.