2021 Veterinary Hospital of the Year Nominee Rolls Out Unique Payment Plans for Local South Carolina Families
Travelers Rest Animal Hospital makes quality veterinary care and services more accessible and affordable for thousands of pet-owning families.
February 7, 2022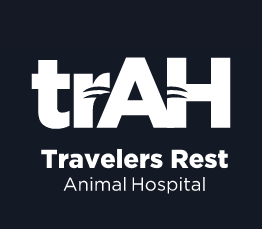 As the only full service, accredited animal hospital in the beautiful mountain community of Travelers Rest, South Carolina, Travelers Rest Animal Hospital is leading the way in providing exceptional pet care. Recently nominated as the 2021 AHA's Hospital of the Year coupled with their recent partnership with iCare Financial is why they've become beacons of their South Carolina community.
Started in 2004, Drs. Bryant and Kelley Phillips have made it their mission to give pet-owning families access to the best technology and the most experienced and compassionate team possible to care for their furry family members. But it is their rollout of a new payment plan through their financing partner, iCare that has generated a lot of buzz among their families.
"iCare has been a great addition to our hospital because it gives families, of all income levels, a new option to be able to pay for pet care. We've noticed an increase in referrals and overall customer satisfaction, since families know that we can provide a host of flexible payment options," explains Shannon, Travelers Rest Animal Hospital's Office Manager.
Offering a host of innovative services including, wellness and preventative care, dental care, orthopedic surgery, and advanced diagnostic techniques, it's no wonder that Travelers Rest Animal Hospital has become the go-to for quality animal care.
The flexibility that iCare's monthly payment plan offers to families is reducing their financial burden to receive quality pet medical services. This in turn has helped Travelers Rest Animal Hospital reach and care for even more pets in the community.
---
Through iCare, patients can divide animal care costs into small monthly payments without having to undergo a credit check. iCare also offers comprehensive financing services for veterinary hospitals as iCare handles all payment collection and processing, lifting the administrative burden off of doctors and their teams.
iCare deposits payments to the practice within 2 business days and iCare guarantees payment, even if a patient defaults on their original installment arrangement.