Family Friendly Dentistry In North Carolina Grows Revenue with iCare Financial.
Atlanta, GA – January 15, 2022
Dr. E. Smoak Ackerman, owner of Family Friendly Dentistry and a board-certified dentist known by Youngsville, North Carolina residents for his infectious personality introduces an innovative dental billing plan, iCare Financial, to make dental care more affordable for local patients. As the top dental practice for over 10 years, offering a full suite of high-quality dental services, the new iCare partnership has enabled Dr. Ackerman to expand his reach and give families the access to dental care they deserve.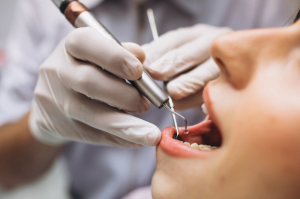 "iCare has enabled us to provide the best care for all of our patients, especially in those cases where money is the deciding factor. It really seems to be a weight lifted off of their shoulders to know that they can get the care they need. At Family Friendly Dentistry, we pride ourselves on providing the best and most compassionate dental care possible and by partnering with iCare to offer affordable payment options we are fulfilling our mission," explains Rhonda, the Family Friendly Dentistry's Office Manager.
Unlike other stringent dental financing programs, iCare does not require a credit check, allowing a larger number of patients to qualify for more affordable payment options, including the ability to pay for dental services in small monthly installments. For any dental practice, being able to provide more services not only increases the level of patient satisfaction, but also enables practices to increase their revenue without having to turn patients away.
Since the iCare Financial rollout in May 2018, Family Friendly Dentistry has effectively increased the number of booked appointments that would have been lost without offering iCare's affordable installment plans. In addition, iCare handles all payment processing and collection, thereby reducing the burden on dental offices and freeing up their time to focus on what they do best: serving their patients. With iCare's wraparound default coverage, dental practices still receive the money owed to them for dental services rendered even if a patient misses payments or defaults on the installment agreement.